Sizzler (C64)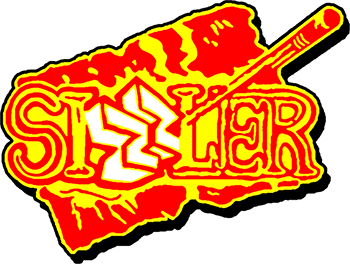 ** NOW AVAILABLE - CLICK HERE TO ORDER! **
[CLICK HERE TO BUY THE DIGITAL DOWNLOAD FROM ITCH.IO!]
From the team that bought you the award-winning 
LEGEND OF ATLANTIS
 comes 
SIZZLER
, an exciting new arcade adventure for the Commodore 64! Take control of 
Mik3
, a robot tasked with assembling a game from various component parts scattered throughout the massive map. Once done, take the game to the Zzap! offices to see if it will earn a coveted 
SIZZLER
 status!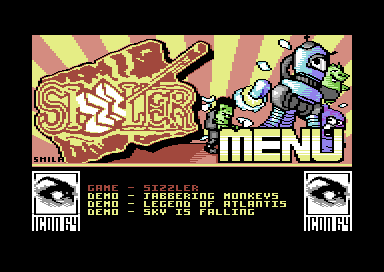 SIZZLER is NOW AVAILABLE to order in the following formats for the C64:-
The PREMIUM PLUS DISK EDITION of the game is presented on a 5.25" floppy disk with full colour double-sided artwork in a clear plastic disk case. This version includes a printed instruction booklet.
The BUDGET DISK EDITION features a 5.25" floppy disk presented in a full colour glossy disk-sleeve with a glossy disk label and printed instruction booklet.
The TAPE version is presented in a single cassette case with a full colour glossy inlay card.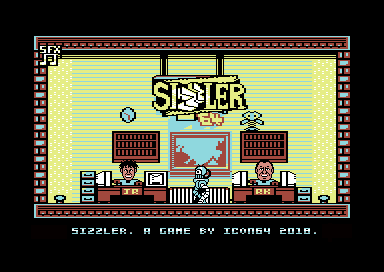 ** SIZZLER STORY**
Mik3 has always dreamed of creating a game like his heroes from the past. A C64 game with great graphics and wonderful SID music. After a few failed attempts he decides now is the time. Help Mik3 roam the rooms of the developers offices and find as much code, art, music and ideas as you can then take them to Stu the programmer, Trev the artist, Saul the musician & Kenz in the duplication room. Then finally take your finished game to the Zzap offices and try your best to get a Zzap sizzler. Fame or utter failure await you in this epic quest. 
** SIZZLER FEATURES **
• Brilliantly animated main character 
• Huge map to explore 
• Catchy soundtracks 
• Cameos from the coding team + Zzap!64 staff! 
• THE C64 Mini compatible 
• SD2IEC compatible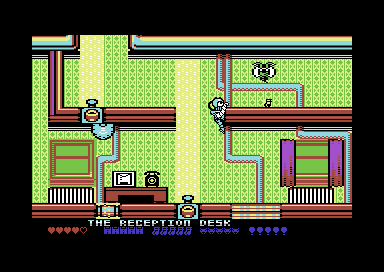 ** SIZZLER CREDITS **
Programmed by 
Stuart Collier
. 
Cover Art, Graphics and Game Design by 
Trevor Storey
. 
Music and Sound FX by 
Saul Cross
. 
Tape loader source by 
Martin Piper
. 
Tape mastering by 
Richard Bayliss
. 
Additional packaging design by 
Kenz
.