L'Abbaye Des Morts

** LIMITED EDITION NOW AVAILABLE! **
From the programmer that brought you the magnificent PLANET GOLF comes L'Abbaye Des Morts, an exciting arcade adventure for the C64.  The game was originally released on the PC (featuring ZX Spectrum style graphics) and now Antonio Savona and Saul Cross have teamed up to produce this superb C64 version of the game.  Featuring beautifully detailed hi-res graphics, sumptuous soundtracks and gorgeous presentation this is an unmissable treat for arcade adventure fans!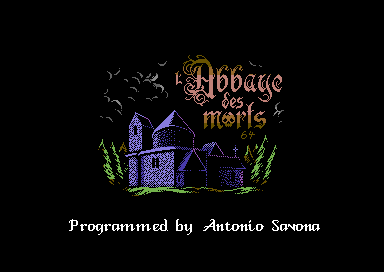 L'Abbaye Des Morts is NOW AVAILABLE to order from Psytronik as a LIMITED EDITION tape release presented in a deluxe clamshell cassette case.
The game is also available 
to order on C64 cartridge and floppy disk from our friends at Double Sided Games.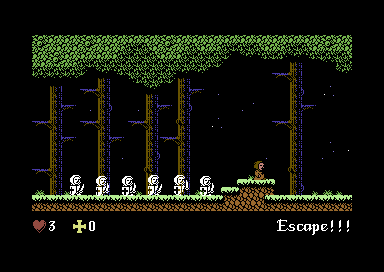 ** STORY**
In the 13th century, the Cathars, clerics who preached about the poverty of Christ and defended life without material aspirations, were treated as heretics by the Catholic Church and expelled out of the Languedoc region in France. One of them, called Jean Raymond, found an old church in which to hide from crusaders, not knowing that beneath its ruins lay buried an ancient evil.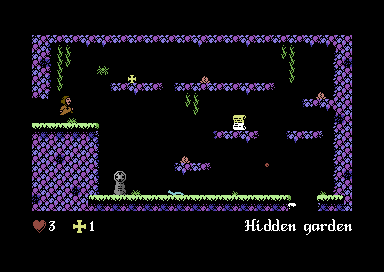 ** FEATURES **
• Hi-resolution Graphics 
• Amazing soundtrack by Gryzor and Saul Cross
• 25 challenging screens 
• 14 Different types of enemies
• Secrets passages and a hidden room 
• A dragon!! 
• PAL / NTSC compatible!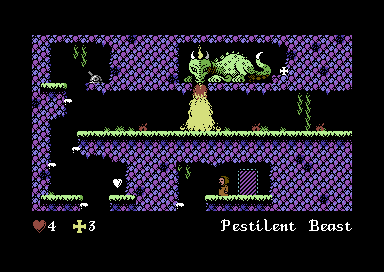 ** CREDITS **
Programmed by
Antonio Savona
. 
Graphics by 
Saul Cross
. 
Music by Gryzor & 
Saul Cross
. 
Tape loader source by 
Martin Piper
. 
Tape mastering by 
Richard Bayliss
. 
Additional packaging design by 
Kenz
. 
Published in 2019 by Double Sided Games & Psytronik Software