MARS (C64)

Psytronik Software presents MARS (aka MARTE), a new game for the Commodore 64 by Sputnik World.  Released 50 years after man first set foot on moon now here's you chance to take a giant leap even further - on a mission to the red planet, MARS! The human adventure continues ...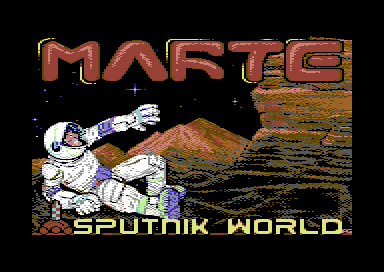 MARS is now available to order in the following formats for the C64:-
The COLLECTOR'S EDITION is presented in a gorgeous glossy box with full colour artwork on all sides. The box set contains the game on disk, instruction manual, artwork poster, badge, keyring + more bonus goodies!

The PREMIUM PLUS DISK EDITION of the game is presented on a 5.25" floppy disk with full colour double-sided artwork in a clear plastic disk case.
The BUDGET DISK EDITION features a 5.25" floppy disk presented in a full colour glossy disk-sleeve with a vinyl disk label and printed instruction manual.
The 
DIGITAL DOWNLOAD
 version is NOW AVAILABLE and contains English + Spanish versions of the full game in .d64 format along with the user manual in .doc format.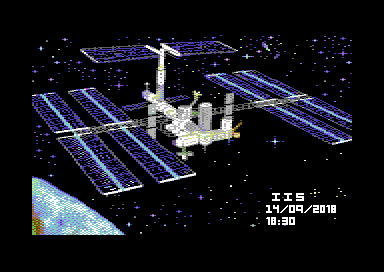 ** THE GAME **
Humanity is on the verge of taking a great leap and starting one of the greatest adventures in history - A mission to MARS.
You are the mission commander and you have eight of the best international space engineers in your crew. It is up to you to keep the health of your crew as stable as possible during the mission. Issue commands to your crew members in order to complete your mission - each crew member is responsible for different tasks.  Keep an eye on your energy level and the status of your crew. There will be many problems that you will have to face and solve during your mission to reach the red planet.

** FEATURES **
• Eight crew members to command 
• Detailed mission screens
• Atmospheric soundtracks
• Tense gameplay against the clock
• Includes both English & Spanish versions
• TheC64mini/maxi compatible  
• SD2IEC compatible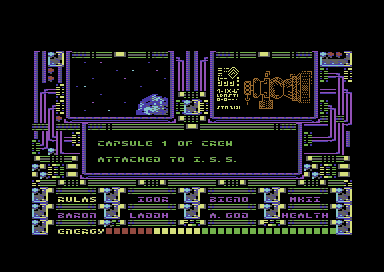 ** CREDITS **
Coding: Raúl 'Rulas International' Morán
Graphics: Domingo 'Almighty God' Álvarez
Music: Manuel 'Barón Ashler' Gómez
Coding Help: Daniele 'Ready' Redivo
Coding Help: Daniel 'Laddh' González
Cover Art: Trevor 'Smila' Storey
Additional Art: Gara
Packaging design: Kenz