Exploding Fish (C64)

Psytronik Software is proud to present EXPLODING FISH, a game from the team that produced the popular jazz-mag collect 'em up MANCAVE. Take control of Diver Dougal on a quest to clear the sea bed of bombs dropped there by the evil Doctor Drax! Navigate through assorted reefs avoiding all manner of aquatic adversaries.
EXPLODING FISH is NOW AVAILABLE to order from Psytronik Software in standard cassette format, a special clamshell tape edition (limited to 50 copies), budget C64 disk and premium+ C64 disk. The game is also available as a digital download which can be played in C64 emulators, on the C64mini / maxi or ported back on to a real C64 if you have the facilities to do so.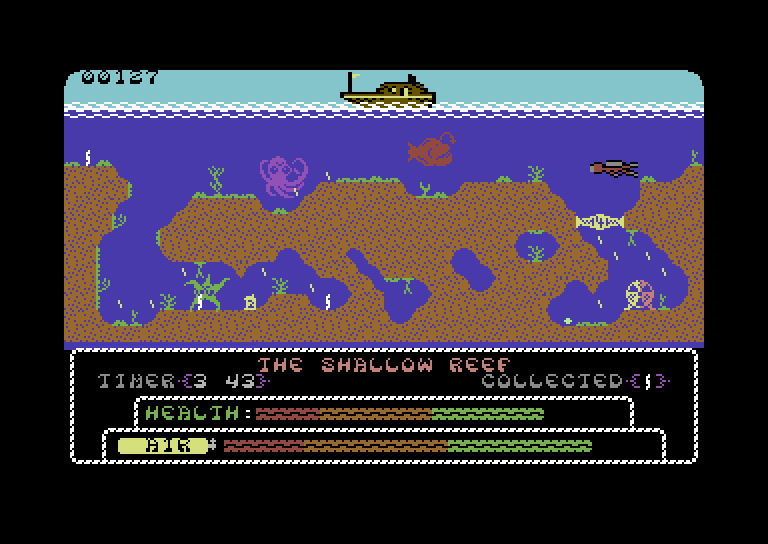 The evil Doctor Drax has been busy, dropping bombs onto the protected reefs. Take control of Diver Dougal. Dive deep, defuse bombs, avoid nasties... and watch out for alien artefacts!  Collect all the encryption keys in order to access & defuse the bombs. Better watch out for the sea life though... Those creatures really hate intruders! 
So set sail on the - Unsinkable 2- and make the sea 
a safer place.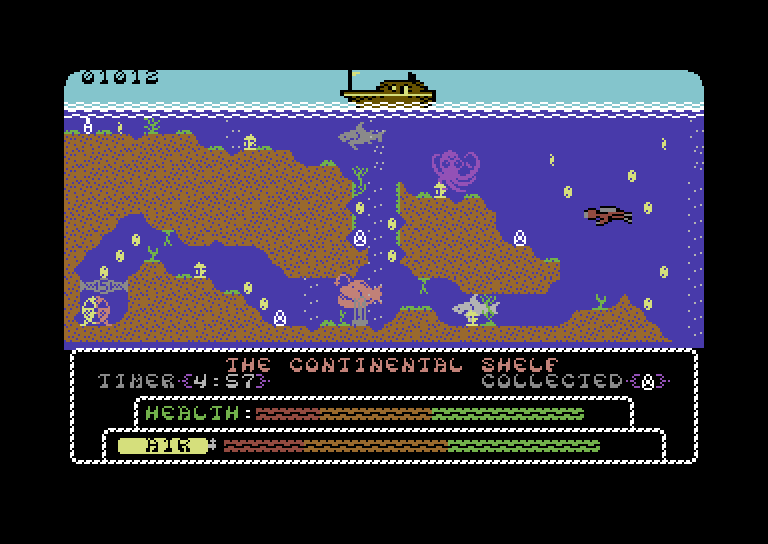 ** FEATURES ** 
 •
Detailed animated characters
 •
Jaunty retro-style music
 •
Lots of reefs to explore
• C64Mini / Maxi Compatible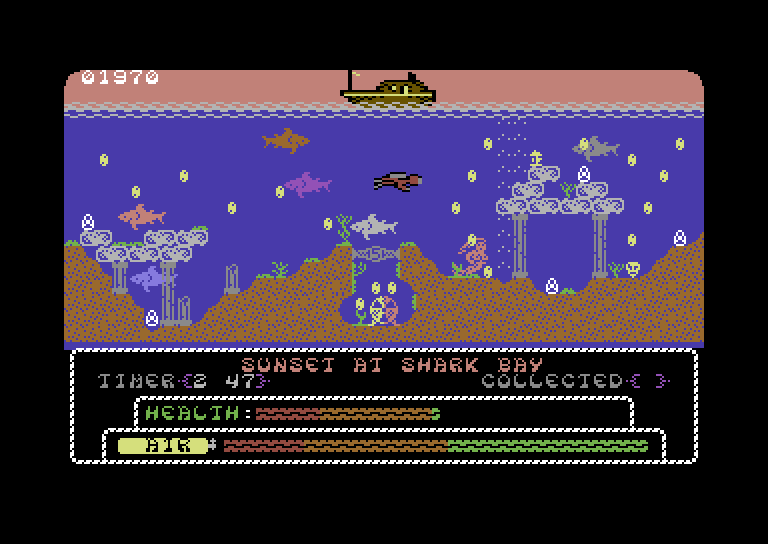 ** CREDITS ** 
Programming, graphics and level design by: Chris Stanley
Sprites and animations by: Roy Widding and Chris Stanley
Music by: Andrew Fisher
Loading screen by: Rune Spaans
Loading music by: Anders Rodahl
Megastyle Game Intro by: Kåre Johansen and Roy Widding
Packaging Art: Del Seymour
A
Megastyle
Production © 2019
Published by in 2019 Psytronik Software