The Lord Of Dragonspire (C64)

 ** NOW AVAILABLE - CLICK HERE TO ORDER! **
[CLICK HERE TO BUY THE DOWNLOAD FROM ITCH.IO!]
Psytronik Software in association with ICON 64 present THE LORD OF DRAGONSPIRE, an exciting quest for the Commodore 64.  Your aim is to find the entrance to Dragonspire. Work your way up the spire then locate and destroy the Demon Lord.
THE LORD OF DRAGONSPIRE will be released on standard C64 tape, budget disk, Premium+ disk and in a deluxe collector's edition box early in 2020.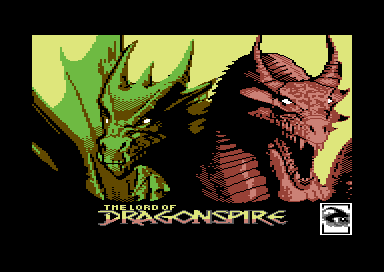 ** STORY ** 
Dragonspire, home to the ancient order of earth wizards now long 
since passed into history..
For centuries its great doors have remained closed.
A demon has recently taken control of Dragonspire and is using
its magic to bring back the creatures of old.
Dangerous Dragons and orcs, wolves and giants.
Can you find the entrance to the spire, climb the great tower and 
defeat the demon before his army of beasts are strong enough to 
conquer your homeland.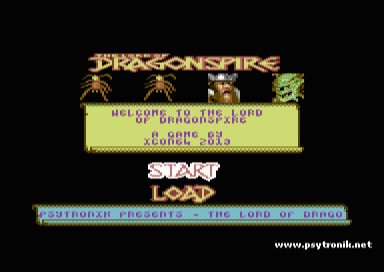 ** FEATURES ** 
· Stunning 10 minute Rob Hubbard inspired soundtrack by Jason Page
· Detailed character sprites & portraits
· Bonus animated music demo
· PAL and NTSC compatible 
· C64 Mini + Maxi compatible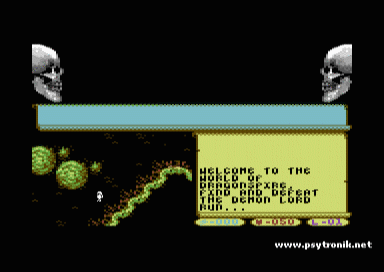 ** CREDITS ** 
Art and Game Design - Trevor Storey
Tape Master - Richard Bayliss & Martin Piper
Additional Packaging Design - Kenz