Soulless 2 - The Armour Of Gods (C64)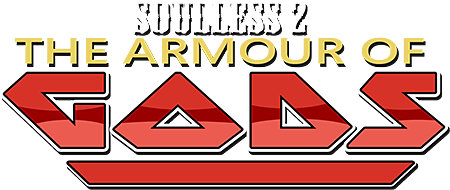 Psytronik Software in association with ICON 64 are very proud to present SOULLESS 2 - THE ARMOUR OF GODS. This is the long awaited sequel to the original smash hit C64 release SOULLESS. The game continues the story of King Rizek as he embarks on a quest to find the mighty ARMOUR OF GODS before it falls into the hands of the evil wizard Kalen.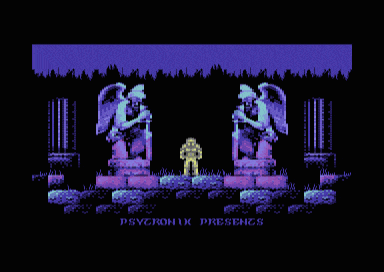 SOULLESS 2 - THE ARMOUR GODS is now available to buy as a COLLECTOR' S EDITION in a stunning full colour printed glossy box that contains the C64 game on 5.25" floppy disk with fantastic artwork by Trevor Storey.
A Premium+ disk edition, Budget disk version and Clamshell USB version of the game are also available.
[Additional SOULLESS 2 items are available to buy separately].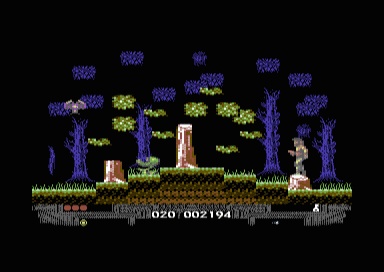 ** STORY ** 
Many years have passed since the evil wizard Kalen betrayed king Rizek.
Kalen fled the lands and for decades the king has tried 
to recover from his past, but 
those dark times are always 
with him. 
Memories of the beast remain and the nightmares 
Long before the reign of Rizek a great army of light invaded 
the lands to the north.
 The 
army had powerful weapons and smashed
all that 
stood in its way. The most powerful weapon 
of all was the 
great ARMOUR OF GODS. 
 This endowed those who wore it the
weapon of the sun 
and the ability to fly. 
All but two of the great weapons were rumoured to have 
been destroyed but now whispers 
have it that Kalen the wizard 
may have discovered the whereabouts of the 
armour.
If he manages to acquire the 
armour the reign of king Rizek will once
more be under 
threat, a threat more dangerous than any before.
With revenge in his heart and the future of his lands at stake 
the great king sets off on 
another adventure.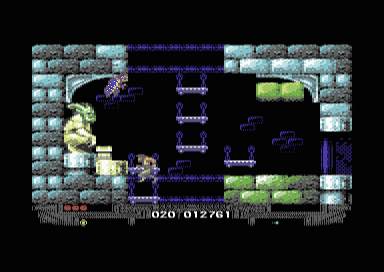 ** FEATURES ** 
· Beautifully animated intro
· Four massive levels to explore
· Upgrade your player with weapons and armour
· Stunning
 detailed backgrounds
· 
Atmospheric soundtracks
· TheC64 Mini + Maxi compatible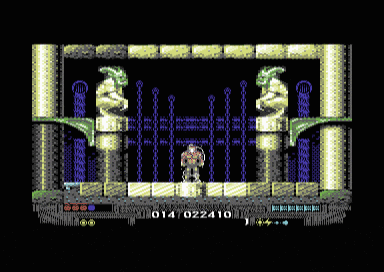 ** CREDITS ** 
Programming by Georg Rottensteiner
Art and concept by Trevor Storey
Music and SFX by
Saul Cross
Inlay art by
Trevor Storey
Additional packaging design by Kenz
​C64 Easyflash cartridge version by Mike Robertson