BrainBreak (C64)

BrainBreak is a tile/puzzle game with several surprising features. It uses hires multicolour graphics and comes with 100 exciting, brain-breaking levels that can be extended by using the included editor.
The idea is simple: try to keep your mind while restoring the order of the
holy gems. They were spread across the universe, each pattern in an own
world. Restoring the ancient patterns, you will find glory, health, and divine
May the gems be with you!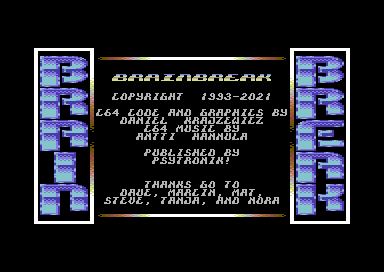 BRAINBREAK will be available to buy as a COLLECTOR' S EDITION in a stunning full colour printed glossy box that contains the C64 game on 5.25" floppy disk.
A Premium+ disk edition and Budget disk version will also be available.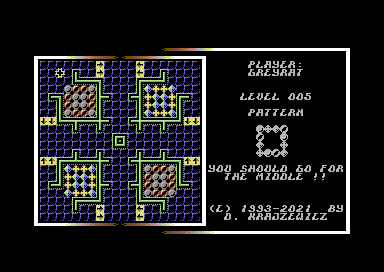 · Detailed hi-res graphics
· TheC64 Mini + Maxi compatible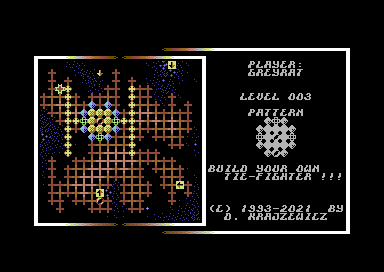 ** CREDITS ** 
Designed and written by Daniel Krajzewicz (greyrat/lower level).
Graphics by Daniel Krajzewicz.
Music composed by Antti Hannula.
Thanks to Nora, Tanja, Andrew, Steve and Mat for the support!