Terrestrial (C64)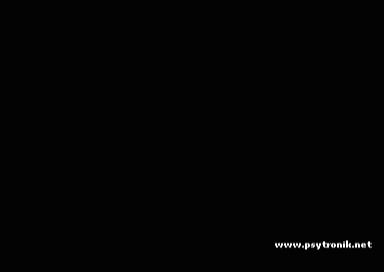 Psytronik Software in association with ICON64 present TERRESTRIAL! A multi-part C64 sci-fi action adventure featuring 9 different mini-games combined into one epic arcade adventure! Take on the role of CAPTAIN HAVOC as he battles against the invading alien hordes!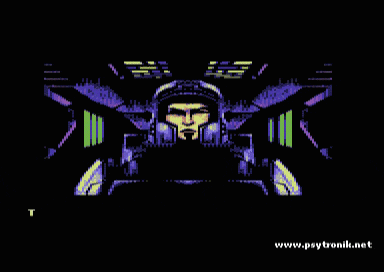 TERRESTRIAL is now available to pre-order as a COLLECTOR' S EDITION in a stunning full colour printed glossy box. The game itself is available on a 5.25" floppy disk or a C64 cartridge. A Premium+ disk edition and Budget disk version are also available.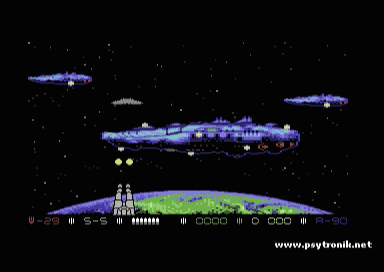 ** STORY **
Returning from a routine patrol on the outer edge of the solar system Captain Havoc receives an urgent communication from Moon Base Ceti. Homeworld is under attack from an unknown alien force! As the only ship in range it's up to Captain Havoc to investigate.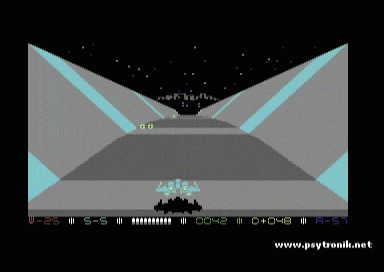 STAGE 1: Board and launch your attack craft.
STAGE 2: Man the assault cannons and take out the approaching enemy fleet.
STAGE 3: Travel to an occupied city via the canyon. Take out protector ships.
STAGE 4: City battle - engage enemy units. Clear all structures to secure landing zone.
STAGE 5: Tank battle. Traverse landscapes & destroy enemy shield generators.
STAGE 6: Battle the enemy guardians in a thrilling laser-disc battle!
STAGE 7: Defeat the alien brain!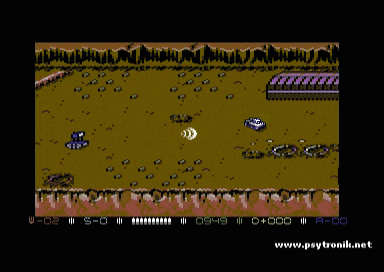 ** FEATURES **
· Several different gameplay styles
· Detailed graphics & animation
· Parallaxed scrolling tank levels
· TheC64 Mini + Maxi compatible
· PAL

and

NTSC compatible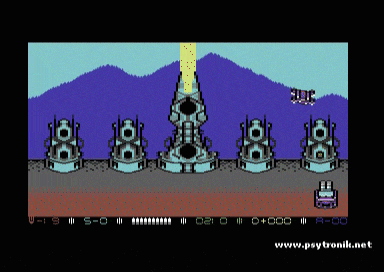 ** CREDITS ** 
Gfx & design by Trevor Storey
Code by Stuart Collier
Music by Saul Cross
Packaging art by Trevor Storey
Additional packaging design by Jason 'Kenz' Mackenzie
Additional cartridge development by Mike Robertson