Creatures (C64)

The classic game 
CREATURES
 by Apex Computer Productions is now available as a budget disk release - brought to you in 2009 by 
Psytronik Software
 in association with 
www.infinitelives.tv
. This budget C64 disk edition of 
Creatures
 is presented in a full colour glossy sleeve featuring brand-new artwork desiged by 
Trevor 'Smila' Storey
 The game also features a full colour disk label and comes with a glossy instruction sheet.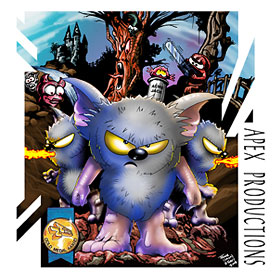 ** CREATURES STORY **
Held in devilish torture chambers, an entire village of Fuzzy Wuzzies - the cutest but most mischievious characters ever - need your help! Control the only free Fuzzy, Clyde Radcliffe, on a mission that takes him through the haunted Black Forest of Gateau, to a land full of crazy creatures, scuba diving in piranha ponds and into the lethal torture chambers themselves! You need quick reactions, a sharp brain and a crazy sense of humour to complete the cartoon game of the year - 
Creatures!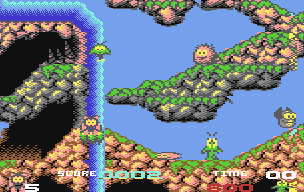 ** CREATURES FEATURES **
· Brand New Disk-Sleeve Artwork! 

· Incredible Full-Screen Scrolling! 

· Superb Graphics & Animation (And Fuzzy Bad-Deaths!) 

· Includes Playable Demos Of Mayhem in Monsterland + Creatures 2! 
· Premium Edition Includes Free Soundtrack CD! 

· Zzap!64 Gold Medal Winner!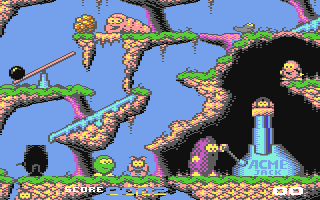 ** CREATURES GAME CREDITS **
Conceived, designed, and created by
APEX COMPUTER PRODUCTIONS 

Programmed by
JOHN 'PLAYBOY' ROWLANDS 

Graphics, music and sound FX by
STEVE 'SUPERSLICK' ROWLANDS 

2009 Version Released By
Psytronik Software 

Disk sleeve artwork by
TREVOR 'SMILA' STOREY 

This game is dedicated to Mr & Mrs Rowlands without whose help it would not have been possible.