They Didn't Quite Sell A Million (C64)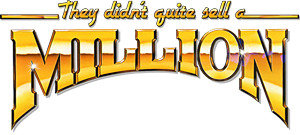 Psytronik Software is very pleased to present They Didn't Quite Sell A Million - a brand new compilation for the Commodore 64. The compilation contains FOUR complete Psytronik releases - Sceptre of Baghdad, Archetype & Cops 3, The Shoot 'Em Up Destruction Set and Psykozone! This premium package contains two double-sided 5¼" disks along with instructions for the games in the pack. Here's your chance to own FOUR premium Psytronik releases for the price of ONE! 

The packaging is based on the famous They Sold A Million compilations released back in the 80's. The compilation is presented with full colour artwork in a 5.25" plastic case. The two disks are presented in separate full colour glossy disk sleeves with colour labels and the package includes a full colour instruction sheet. 

SCEPTRE OF BAGHDAD: 

CYCLOPS - the one eyed giant. MEDUSA - who will turn you to stone with just a glance. A burning desert, a shark infested river. All these things and more must be passed before the Caliph of Baghdad can recover the sacred sceptre and prove his right to rule his beloved country.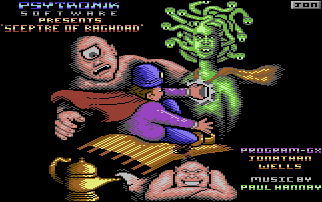 ARCHETYPE & COPS III: 

Two challenging games from the shoot 'em up MASTER, Alf Yngve! In ARCHETYPE you must make the journey to the OTHERWORLD ... To once again restore the harmony between TARA and UISNECH ... COPS 3 - A city in CHAOS, criminals on the RAMPAGE, dinosaurs on the LOOSE - just another day on the beat for the COPS!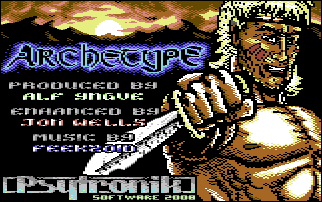 THE SHOOT 'EM UP DESTRUCTION SET: 

Fight in the air and on the ground in the slick sideways scrolling shooter SILVERFISH, deliver critical medical supplies in your cargo plane in FLIGHT OF THE ALBATROSS, battle in feudal Japan with sword and shuriken in NUKENIN AND THE RONIN and rid your home of an invasion of pesky insects in the splatter 'em up INSECTOPHOBIA!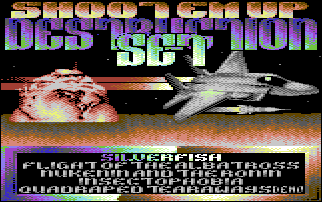 PSYKOZONE: 

In the twenty first century the United States have collapsed into a myriad of independent regions. These are connected by a net of lethal expressways known as the PSYKOZONE. You must battle through gangs of road warriors and genetically-enhanced psycho-bikers in order to reach the safety of the pacific ocean. Can you survive the PSYKOZONE?