Oracle III (C64)

ORACLE III - A C64 Game by Art Project Studios
It's time to put your thinking caps on for ORACLE III - An excellent C64 puzzle game by Art Project Studios. The idea of the game is to clear each screen by pushing blocks to match up a minimum of two or more squares. The game has three difficulty settings and an unlockable fourth setting that can be accessed once you have mastered 'hard' mode.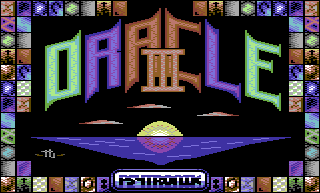 ORACLE III features 32 levels on each difficulty setting - making a total of 128 levels for you to solve! The game is very nicely presented with a good selection of options - including difficulty settings, the option to toggle in-game music + sfx, the option to remove the level backgrounds leaving only the puzzle blocks on-screen and you can even change your character colour!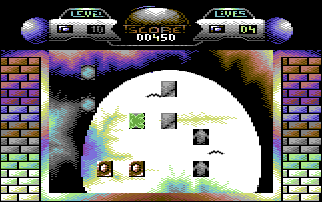 ** ORACLE III FEATURES **
128 levels to solve
.
Excellent graphics and presentation
.
C64 disk-only release.
Superb ambient soundtracks.
Full colour glossy packaging.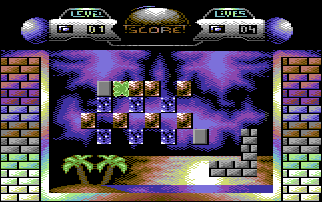 ** ORACLE III CREDITS **
Coding, Music & Level Design by Tufan 'SoNiC' Uysal.

Graphics by Marc 'Seytan' Teufel.
Cover artwork by Mat Recardo.
(www.preferredimage.co.uk).

Packaging by Jason 'Kenz' Mackenzie.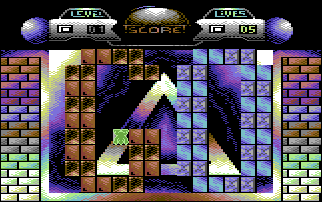 Oracle III is now available on C64 budget disk featuring a
full colour glossy disk sleeve, disk label and instruction card.