Trance Sector (C64)

NOW AVAILABLE FOR THE COMMODORE 64!
TRANCE SECTOR
 is the latest C64 release from Richard Bayliss, author of the hugely popular C64 game 
Sub Hunter
. The game takes place on an unnamed planet in a deadly nuclear reactor created by alien race known as the 'Cygma Elite'. You must guide your craft around 32 levels collecting the radioactive nuclear pods while avoiding obstacles and enemy seekers. Can you reach the end of the 
TRANCE SECTOR
 to eliminate this deadly alien threat?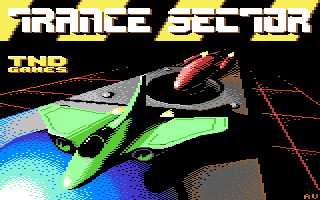 This Premium collector's disk edition of 
TRANCE SECTOR
 is presented in a classic-style clear plastic case (the same style as cases used by Ocean, Rainbow Arts and System 3 for some of their disk releases) with full colour glossy artwork. The disk itself is presented with a full colour label and glossy disk-sleeve making this an excellent collector's item!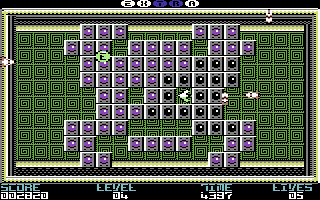 ** STORY **
Signals from a distant, unnamed planet have been intercepted by Planet Earth. These have revealed details of an intergalactic threat from a race that call themselves the Cygma Elite. A strike team has been mobilised and sent to explore the planet to find out more about the alien threat. The team discovered that the Cygma Elite have built a series of factories that are producing radioactive nuclear pods. These deadly pods have been stored in a huge 32 storey facility called the 
TRANCE SECTOR
. Reports from our team indicate the Cygma Elite are planning to use the pods stored in the 
TRANCE SECTOR
 to build the 
Cygma Armageddon Bomb
 - a huge bomb that poses a risk not only to Earth, but to the entire solar system! 
Your mission:
 Enter the 
TRANCE SECTOR
, collect the nuclear pods from each of the 32 levels - this will cause a cascade reaction that will destroy the facility - before it destroys US!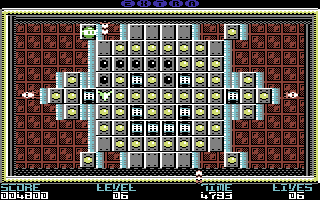 ** GAME FEATURES **
• Awesome techno soundtracks! 

• Slick presentation! 

• 32 levels to battle through! 

• Excellent bitmap loading screen! 

• Package includes normal & challenger's editions! 

• Animated End sequence!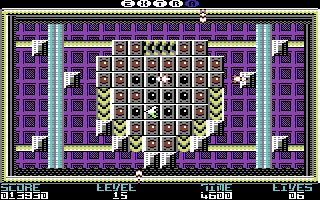 ** GAME CREDITS **
Programming, graphics, storyline and music by Richard Bayliss 

TND intro and menu logo by Johan Janssen 

Loading picture and technical support by Achim Volkers 

Disk turbo loader source by Martin Piper 

Original Tape Loader and mastering by Daniel Kahlin 

Alternative Tape Loader by Martin Piper with mastering by Richard Bayliss

Beta Playtesting by Richard Bayliss, Kenz, Frank Gasking and Vinny Mainolfi
NOW AVAILABLE FOR THE COMMODORE 64!
(Available on C64 tape & budget disk!)