Jon Wells C64 Classix [Vol 1] (C64)

 NOW AVAILABLE FOR THE COMMODORE 64!
** CLICK HERE TO ORDER! **
Psytronik Software
 is proud to present 
Jon Wells C64 Classix Vol.1
 This excellent compilation features FIVE full games from Jon Wells! The pack contains 
Sceptre Of Baghdad
, 
Escape From Arth (2008 Special Edition)
, 
Blitz 2000
, 
Blitz 3000
 and the specially updated 
Shaolin+
 which features a brand-new end sequence and improved controls. 
---

CYCLOPS
 - the one eyed giant. 
MEDUSA
 - who will turn you to stone with just a glance. A burning desert, a shark infested river. All these things and more must be passed before the Caliph of Baghdad can recover the sacred sceptre and prove his right to rule his beloved country.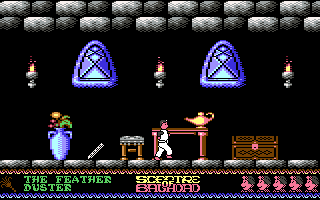 ---

The evil dictator 
CRUX
 has built 20 space colonies on the moon and plans to use them to launch an attack on the World Government Federation! You must take control of a lone craft in attempt to destroy the colonies and thwart his plans. 
GOOD LUCK, PILOT!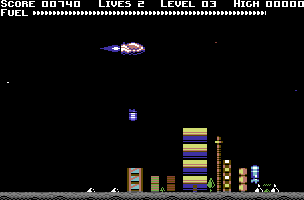 ---

You are the Shaolin Master's young apprentice 
Bruise Lei
 who must prove his worth and defend the Shaolin Temple. Battle it out with the evil henchmen, recover the 40 sacred idols and avenge your fallen master to reveal the secret hidden treasures and mystic scrolls of the Shaolin Temple.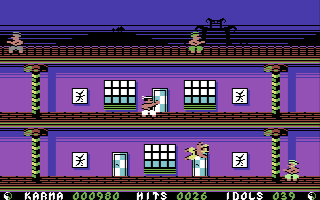 ---

1000 years have passed since the great war, and now our world is under attack again from evil hordes located on the planet Mars. As 
Galactic Ned
, you must attempt to destroy all five space colonies using our 
Supersonic Neutron Space Craft(tm)
.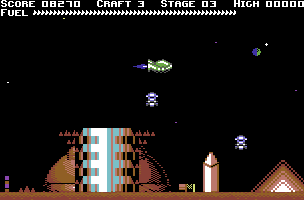 ---

Take control of one of the cyborgs 
VOTO & VETI
 who have become TRAPPED on a doomed alien planet inhabited by deadly 
ROBOT FLYING OBJECTS!
 Use your wits, cunning, laser blaster and 
SUPER JETPAC
 to defeat your robotic foes. Keep your blaster topped up with AMMO PODS and reveal more locations on the mysterious planet by using switches to deactivate the generators.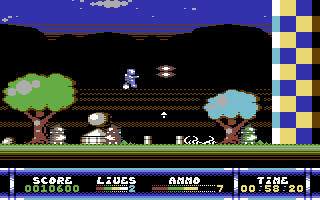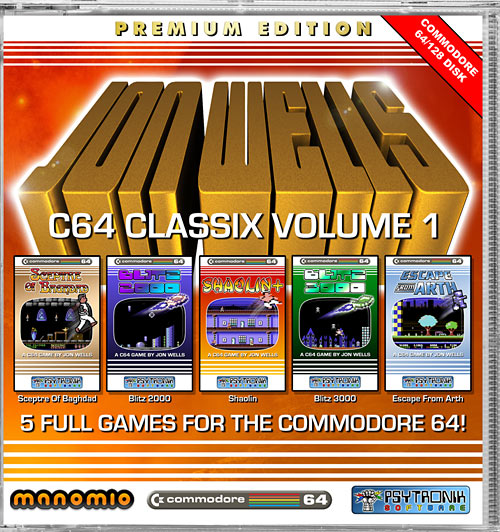 NOW AVAILABLE FOR THE COMMODORE 64!
** CLICK HERE TO ORDER! **