Assembloids (C64)

NOW AVAILABLE FOR THE COMMODORE 64!
** CLICK HERE TO ORDER! **Assembloids
 is a C64 conversion of the excellent flash game 
Quartet
 (originally by 
Photon Storm
). The idea of the game is to move tiles into four available areas on screen to assemble complete faces. You get more points if you make a 'full face' with matching colours - but you have to think fast as the timer is relentlessly counting down!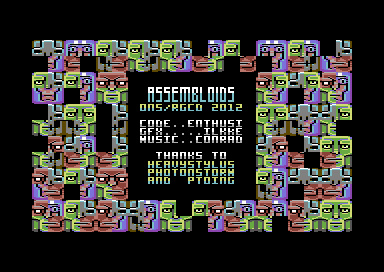 The Psytronik tape version of 
Assembloids
 is presented in a clear cassette case featuring superb full-colour cover artwork by Ilija Melentijevic. Please note that this game will be released by Psytronik on 
TAPE
 only (no disk release will be made available) and on 
CARTRIDGE
 from our friends over at 
RGCD
.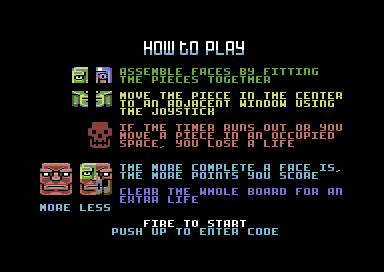 ** ASSEMBLOIDS GAME CREDITS **
Programming – Dr. Martin Wendt 
Design, Graphics & Box Art - Ilija Melentijevic 
Music – Owen Crowley 
NTSC Testing - Raymond Lejuez 
PAL Testing – James Monkman, Sven Ruthner 
Documentation – James Monkman 
Thunderload Tape Loader - Martin Piper 
Tape Loadergame & Mastering - Richard Bayliss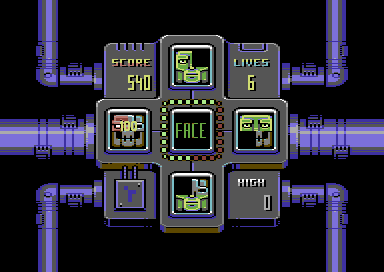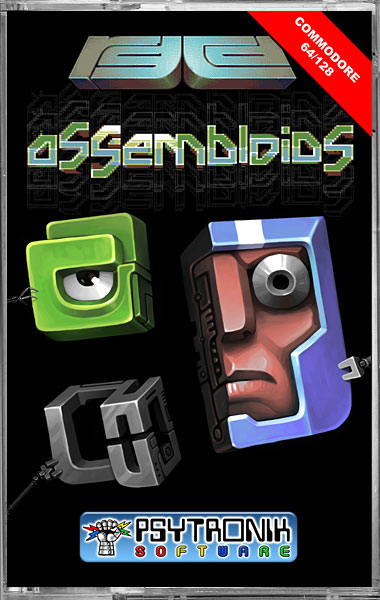 View larger image of tape version
Click PLAY to see Assembloids in action!