Super Carling the Spider (C64)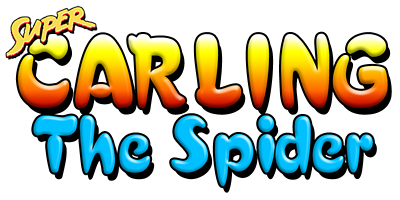 Psytronik Software proudly presents SUPER CARLING THE SPIDER - a specially enhanced C64 conversion of the popular VIC-20 release! This is a multi-screen platform game featuring a little spider called Carling. Your mission is to collect all the shiny diamonds on each screen while avoiding deadly spikes and marauding BALLS OF STEEL! Once you have collected all the diamonds you must head to the exit in order to reach the next level.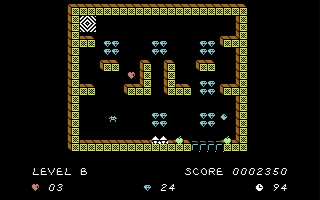 ** SUPER CARLING THE SPIDER STORY **
Following his adventures on the VIC-20, Carling The Spider is BACK, this time on the C64! Super Carling The Spider is packed with new levels to explore, improved graphics and presentation, new soundtracks, enhanced gameplay features and much more!
Take control of Carling The Spider as he once again faces the dreaded BALLS OF STEEL!  Help him on his quest to reclaim the lost Rockford diamonds, and to clear the name of the Diamond Girls, who were originally framed for their mysterious disappearance!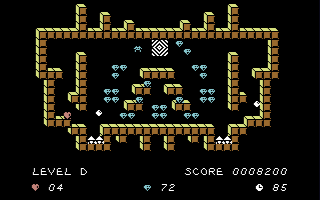 ** SUPER CARLING THE SPIDER FEATURES **
· Specially enhanced C64 version
· Cool new soundtracks
· New levels for Carling to explore! 
· Fantastic new C64 loading bitmap by Rob Levy
· Cover artwork by Trevor 'Smila' Storey
· PAL & NTSC compatible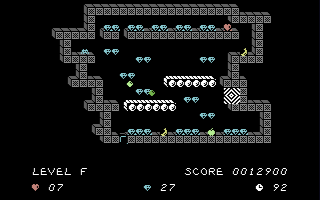 ** SUPER CARLING THE SPIDER CREDITS **
Coding, graphics and music by Joe 'Polygon' Dixon 
Loading bitmap by Rob Levy (yes, THE Rob Levy!)
Cover artwork by Trevor 'Smila' Storey 
Packaging by Jason 'Kenz' Mackenzie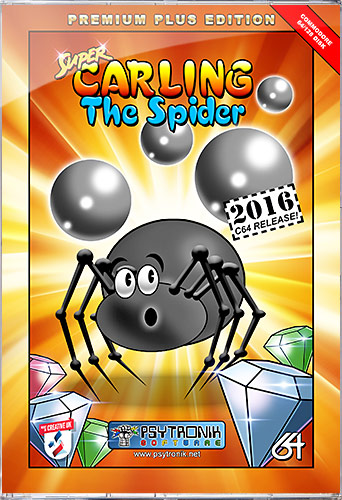 ** NOW AVAILABLE! **