Shoot 'Em Up Destruction Set 4 (C64)


** NOW AVAILABLE - CLICK HERE TO ORDER! **
Alf Yngve explodes back onto the C64 with his most ambitious Shoot 'Em Up Destruction Set yet!  With this new compilation Alf & the SEUDS team take shoot 'em ups to the next level with massive controllable players, superb use of hi-res graphics, clever gameplay mechanics, awesome sonics, eye-popping presentation and MORE destruction than ever before! 
---

The FIREBIRD was defeated in the original TAU ZERO game - now it's back, stronger than before, and headed for Earth.  Blast off and save us all in this frantic shoot'em-up that features detailed hi-res graphics, ear-pounding soundtracls, power-ups and frenetic blasting ACTION!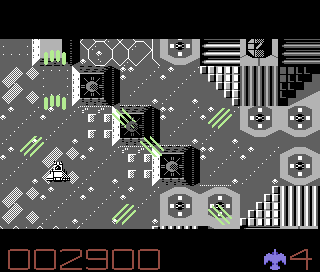 ---

It's BIG. It's BAD. 
It's 60 tons of armored destruction... all under your control.
They call it "Mech Cruiser NTT-1"... 
You call it BIG GUN NUMBER ONE!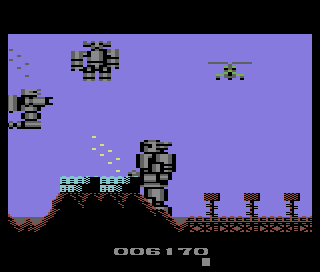 ---

In this sequel to DOUBLE OR NOTHING, you face the strangest conflict in history.
You fight in two parallel realities, to save reality itself from breaking down.
You can win -- for you have the edge of time!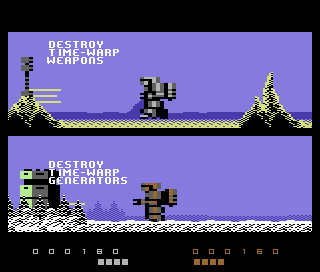 ---
You are a mercenary -- a gun for hire in the Expendable Army.
Your task is to overthrow a dictatorship in a small South American country.
The ultimate goal is to reach the dictator himself... and bring him down!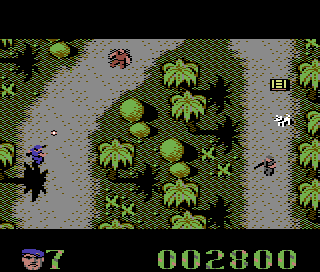 ---

You have been selected to test the GIGABLAST - a devastating new superweapon.
Fly the aircraft and drone across the robotic testing field, and take out as many machines as possible.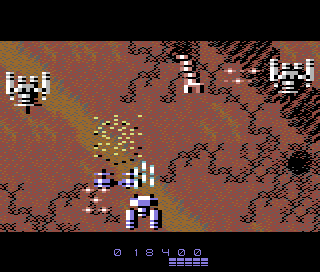 ---
** SEUDS 4 CREDITS **
Game designs, storyline, gfx & sfx: Alf Yngve
Front-end designs, additional gfx, disk menus, music & enhancements: Richard Bayliss
Disk menu gfx, font, Expendable Army bitmap & packaging design: Jason 'Kenz' Mackenzie
Inlay art: Oliver Frey
Additional code, IRQ disk loader & Redux framework: Martin Piper
Edge of Time & Gigablast bitmaps: Igor Errazkin
Sideways scrolling engine: Jon Wells
---

 The Shoot 'Em Up Destruction Set 4 will be AVAILABLE SOON on C64 tape, C64 budget disk (featuring glossy disk sleeve and disk label) and as a PREMIUM+ C64 disk release (packaged in a plastic disk case with professionally printed full colour glossy inlay artwork.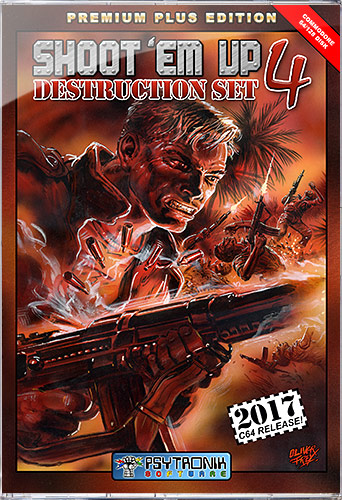 ** NOW AVAILABLE - CLICK HERE TO ORDER! **