The Sky Is Falling (C64)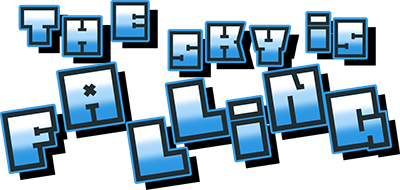 The Sky Is Falling is the fantastic debut C64 release from Stuart Collier, based on an original game by Ovine by Design, assisted with graphics by Trevor Storey and funky soundtracks from Richard Bayliss.  The game will be packaged in authentic 'Imagine' style packaging, making it a great collector's item for C64 fans!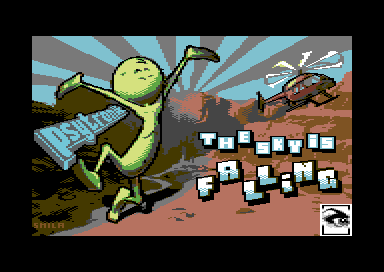 The Sky Is Falling will be AVAILABLE SOON from Psytronik Software in the following formats:-
C64 tape - presented in a clear cassette case with full-colour glossy inlay. 
 Budget C64 disk - presented in a glossy disk sleeve with full colour label. 
  Premium+ C64 disk
 - 
presented in a clear case with full-colour double-sided inlay.
Digital Download - featuring the full game + animated intro.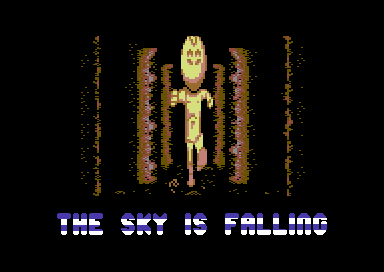 ** THE SKY IS FALLING STORY **
The intrepid explorer Orangeman is having a really bad day!  Not only is the roof of the cave he is exploring collapsing but he is being chased by a massive boulder as well!  Luckily he brought a bunch of tools with him which he can hurl at the cave roof to smash the sharp stalactites that are descending towards him.  Can you help Orangeman escape from the caves before he is squished?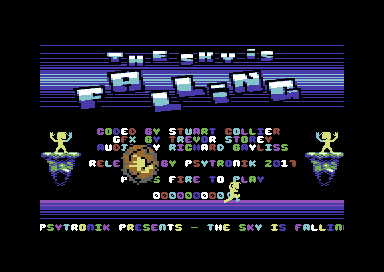 ** THE SKY IS FALLING FEATURES **
• Lots of caves to escape from!
• Grab the power-ups to smash those stalactites!
• Animated level-complete cut-scenes!



• Animated intro sequence!





• Catchy soundtracks!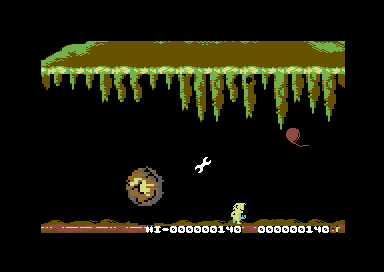 ** THE SKY IS FALLING CREDITS **
Code by Stuart Collier
GFX by Trevor Storey
Music by Richard Bayliss
Cover art by T
revor Storey
Game packaging by Jason 'Kenz' Mackenzie
Based on an original game by Ovine by Design