Dead On Time (Amstrad CPC)

Psytronik Software proudly presents DEAD ON TIME - A brand-new arcade shoot 'em up for the Amstrad CPC!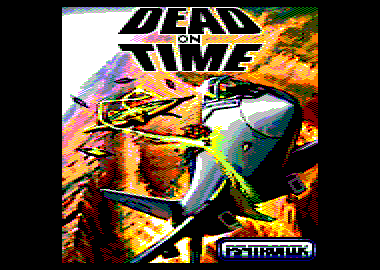 ** DEAD ON TIME **
From the creator of 
STAR SABRE
 comes the exciting arcade shoot 'em  up 
DEAD ON TIME
!  Try to survive the attacking alien hordes  for as long as possible in 
ARCADE MODE 
or score as any points as possible in the 
SCORE CHALLENGE MODE
.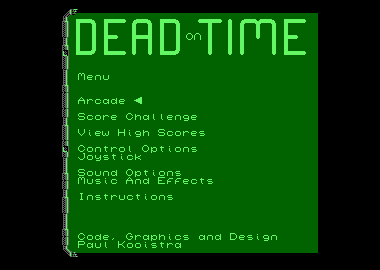 Collect CAPSULES dropped by destroyed enemy waves to keep your timer from running out. Collect 3 capsules the same colour to trigger the BULLET FIELD, which for a short time allows you to absorb enemy fire for an even greater time bonus.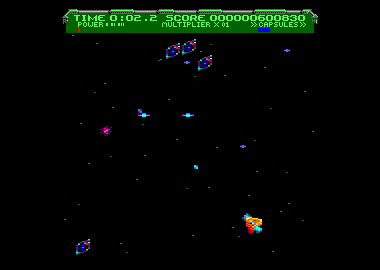 ** DEAD ON TIME FEATURES ** 
· Relentless arcade shooting action! 
· Multi-directional gameplay!
· Shoot to survive! 
· Exhilarating Soundtracks! 
· Arcade & Score Challenge modes!!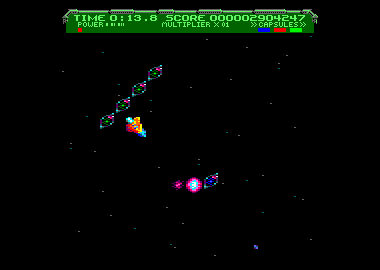 ** DEAD ON TIME CREDITS **
Game Code and Graphics by Paul Kooistra 
Music, SFX, Player & FDC Code by Targhan
Cover Art CPC Conversion by Super Sylvestre
Artwork by Matthew van Rooijen