Armalyte (PC CD-ROM)

Armalyte (PC CD-ROM) 
Psytronik Software in association with S-A-S Designs, Cyberdyne Systems and ScaryFish.tv proudly present ARMALYTE - The PC Version!  The stunning C64 shoot 'em up has at long last been converted to the PC by the same team responsible for amazing PC remakes including Hunter's Moon, Bruce Lee and Myth.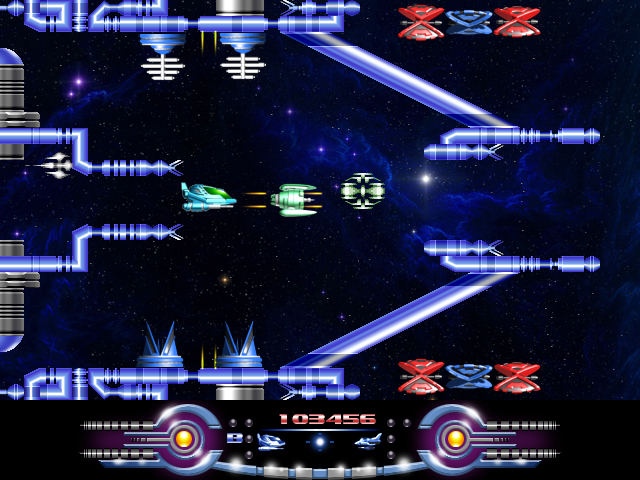 The PC version of Armalyte is based on the classic Commodore 64 game.  The gameplay has been precisely replicated on the PC thanks to involvement from the original Armalyte developers Dan Phillips and Robin Levy.  The graphics have been specially enhanced for the PC version by Trevor 'Smila' Storey and the game features brand new soundtracks by Chris 'Infamous' Bailey.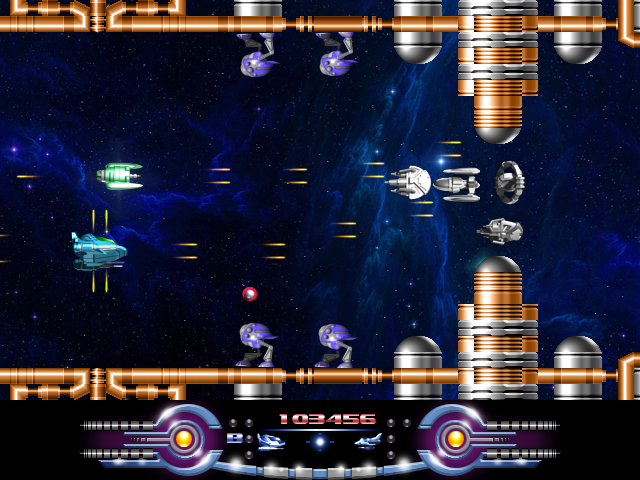 Armalyte Story
Two hundred years ago war broke out between the H'Siffian Khanate and the Terran Empire, after it was proven the H'siffians were responsible for acts of piracy.  Earth finally won after 50 years of conflict.  Things were in a mess, but out of the ashesARMALYTE INDUSTRIES emerged and seized power.

Five years ago, a space patrol stumbled into appeared to be an abandoned H'siffian research outpost.  Armalyte industries established a research base on the ruins of the old H'siffian outpost where scientists were accompanied by only a token force of light armour because H'siffian resistance was low.

Four months ago Armalyte industries received a message that the scientists were on the verge of a massive breakthrough, but shortly afterwards all contact was lost with the outpost.  Communications haven't been 
re-established since, and no patrol can get near the place.  This suggests the outpost has been overrun by invading forces.

According to transmissions received just before the loss of contact, the H'siffians had made a similar breakthrough to that of AI's scientists.  They had discovered a power source of near-infinite potential, but they weren't ready to tap the source. AI have decided to hire independent fighting forces to disguise their military involvement - for such risky manoeuvres would surely alert their clients around the galaxy and seriously damage their business reputation.

Your mission is enter H'siffian controlled space and reclaim the outpost.  According to intelligence, much of the surrounding area of space is under H'siffian control;  be careful out there!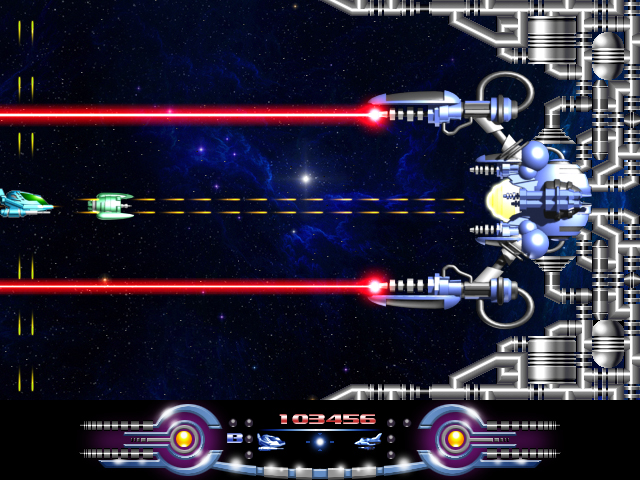 ** ARMALYTE PC CREDITS **
Programming:
Stuart Collier 

Graphics & Design:
Trevor 'Smila' Storey 

Music & SFX:
Chris 'Infamous' Bailey 

Creative Consultants:
Dan Phillips & Robin Levy 

Cover Art:
Trevor 'Smila' Storey
(Based on the original Armalyte
artwork by Oliver Frey)  
Armalyte PC is presented on a CD-ROM disc in a DVD style case with full colour packaging.
The CD-ROM is a professionally pressed silver CD with full colour glossy laquered on-body design.

Try before you buy!
Download the official Armalyte playable PC demo by clicking the logo below.

To install:
Unzip demo files onto your PC hard-drive and run Armalyte.exe file. 

Demo System Requirements:
Intel Pentium 4 2.0Ghz or AMD Athlon 2000+ processor or higher.
English version of Microsoft Windows HP / Vista.
20MB of free hard-drive space.  
Armalyte PC Gameplay Footage: