Alpharay (C16 + Plus/4)

The team that brought you the stunning scrolling platformer Pets Rescue are BACK with yet another incredible release for the expanded C16 and standard Plus/4 computers.  Alpharay is visually incredible shoot 'em up that features six graphically gorgeous levels to battle through.  Power-up your Alpharay fighter and destroy the enemy robot fleet that is invading your home system.
* Requires 64K RAM expansion to work on a C16.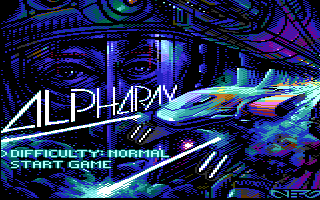 Alpharay will be available to order in three different formats:-
The Collector's Edition Box Set will contain the game presented in a gorgeous glossy box, soundtrack CD and a whole host of extra goodies. 
The PREMIUM+ DISK EDITION of the game will be presented with full colour artwork in a plastic disk case.
The BUDGET DISK EDITION will feature a 5.25" floppy disk presented in a full colour glossy disk-sleeve with a glossy vinyl label & printed instruction booklet.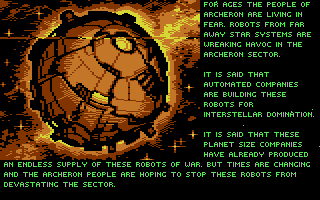 ** STORY **
For ages the people of Archeron are living in fear. Robots from far away star systems are wreaking havok in the Archeron sector.
The people of Archeron created the interstellar ship "Alpharay" to defend their system from the robot threat. The first test flight in a nearby star system ended in a skirmish where the Alpharay outclassed hordes of enemy robots.
You have been selected as its pilot and fly out today. The future of the Archeron people is on your shoulders. Failure is not an option. GOOD LUCK!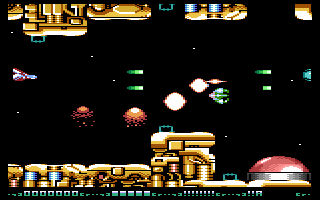 ** FEATURES ** 
· 2019 Evoke winner! (#1 in interactive category). 
· Six beautifully designed levels to blast through. 
· Power-up the systems on your ship. 
· Superb soundtracks.
· Gigantic final boss battle.
· End sequence.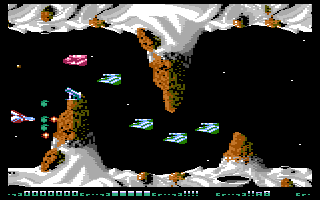 ** CREDITS **
Coded by Stefan Mader (Mad)
Additional graphics by Lu Isa & Noud
Music by 5tarbuck
Cover Art by Trevor Storey
A 2019 Puls4r Production