Majesty of Sprites 2 - The Lands Of Zador (C16 + Plus/4)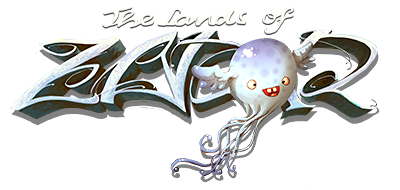 Following on from the smash hit C16* + Plus/4 release Majesty Of Sprites we have Majesty Of Sprites 2 - The Land Of Zador.  This is a another stunning scrolling platform game for the Commodore Plus/4 and expanded C16, featuring even more incredibly detailed worlds to explore packed with detail, colour and magic!  The Boyknecht team have somehow managed to pack even MORE colour into this fantastic looking game that once again 
pushes the Plus/4 hardware to the limits!  The game packaging features a fantastic illustration by 
Helge Vogt (Helge).
* Requires 64K RAM expansion to work on a C16.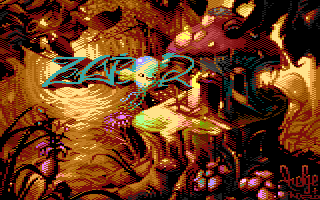 The is available in two different formats for the C16 + PLUS/4.  The PREMIUM PLUS DISK EDITION of the game is presented with full colour double-sided artwork in a clear plastic disk case.  The BUDGET DISK EDITION features a 5.25" floppy disk presented in a full colour glossy disk-sleeve with a glossy disk label and printed instruction card.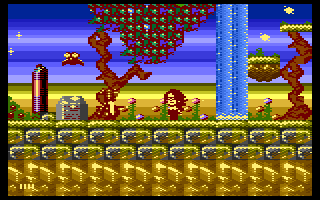 ** THE LANDS OF ZADOR STORY **
A long time ago there lived the ancient magician Zordan. 
He had seen that Zador would be 
attacked by a robotic
 army. He placed a spellstone near the house of Kates family.  
It's up to 
you to bring this spellstone back to it's owners and restore peace in Zador again.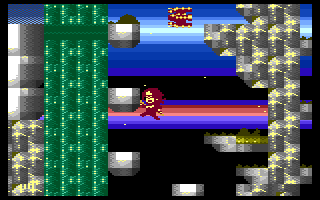 ** THE LANDS OF ZADOR FEATURES ** 
· Runs on a standard Plus/4 or expanded C16! 
· Superb presentation. 
· Amazing software sprites. 
· Massive scrolling maps to explore. 
· Gorgeous graphics. 
· Stunning soundtracks.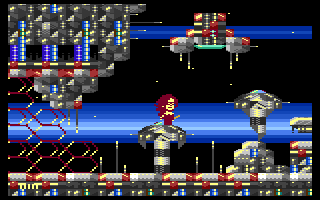 ** THE LANDS OF ZADOR CREDITS ** 
Idea, Tools & Code - Stefan Mader (Mad)
Graphics - Rainer Mühr (Nero) & Stefan Mader (Mad)
Title Artwork - Helge Vogt (Helge) – trickwelt.com
Additional Graphics - Luca Carrafiello (Luca)
Music - Luca Carrafiello (Luca) & Ronny Krueger (5tarbuck)
Additional Music - Ingo Jache (Degauss)
Packaging - Jason Mackenzie (Kenz)
Released by Boyknecht (BKN)