Acolyte 1 & 2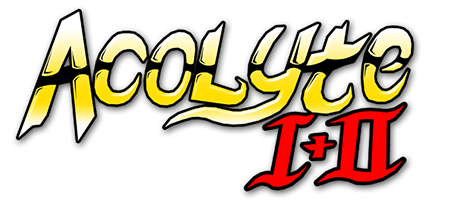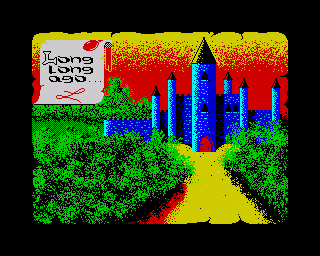 Here we have an exciting twin-pack of games for the ZX Spectrum. In Acolyte you take control of a hapless little fellow called Glut who has been transformed into a small blobby being by an evil wizard called "Borderon". Can you restore your human form and escape from Borderon's castle?
In Acolyte 2 poor old Glut has been transformed into a blobby being AGAIN! And this time his girl, Celeste, has been kidnapped as well! Can you help Glut restore his human form AND rescue his girl? Glut really does need to stay away from evil wizards!
Note: Acolyte will run on a 48K & 128K Spectrum. Acolyte 2 is 128K ONLY.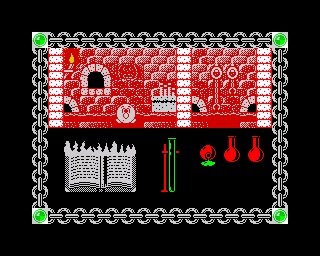 ** GAME FEATURES **
• 2 full games for the ZX Spectrum

• Large maps to explore
• Great graphics & animation
• Sliding block end puzzle (Acolyte 1)
• Switch view feature (Acolyte 2)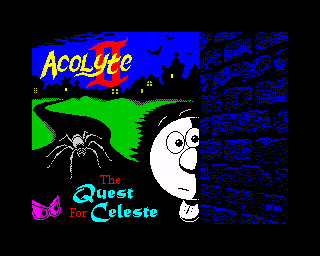 ** GAME CREDITS **
 Dean Hickingbottom & David Bradley
 Dean Hickingbottom 
Artwork by Trevor Storey
Additional design by Kenz
Published in 2022 by Psytronik Software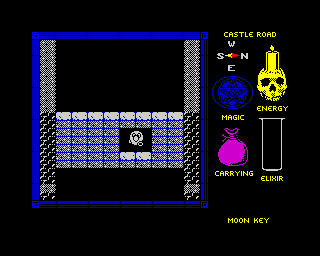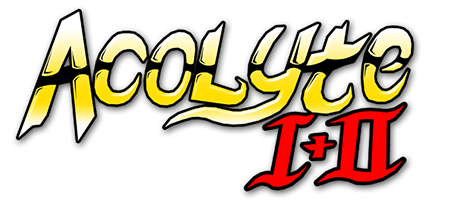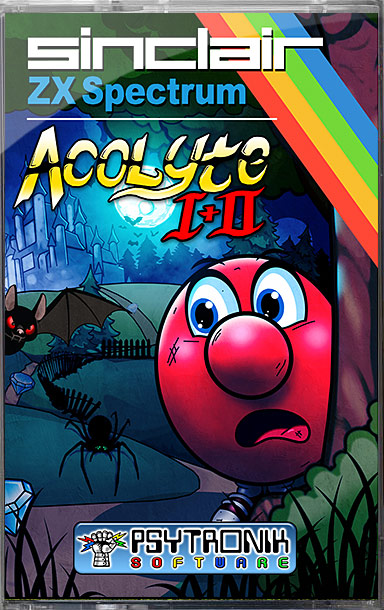 CELEBRATING 40 YEARS OF THE ZX SPECTRUM!