Vallation - Escape The Pirate Planet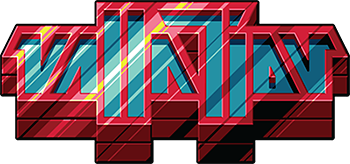 VALLATION is a stunning conversion of a C64 game originally produced by Jason Kelk (TMR / Cosine) and now presented on the ZX Spectrum by Tardis Remakes.  Featuring superb detailed graphics, quality soundtracks and lots of shoot 'em up action!  The Psytronik release is presented with incredible artwork by renowned industry artist Oliver Frey and features a specially enhanced 128K version with new AY soundtrack, a complete extra level with 49 new screens to blast your way through.  Can you escape the pirate planet?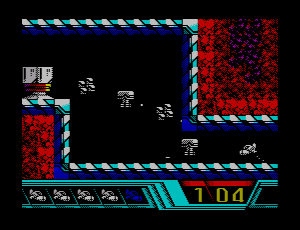 ** STORY **
Your mission is to escape from the pirate planet. Move  through the screens to see if you can find the way out. Mind the missiles – they cannot be destroyed! And be very careful around the enemies that will shoot at you the moment they see you. You'll have your hands full.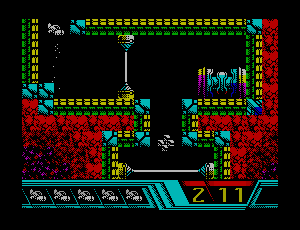 ** GAME FEATURES **
• 101 screens of arcade action (150 on 128K version)

• Detailed backgrounds + animated sprites
• Particle effects
• Polished presentation
• Awesome soundtracks (48K & 128K)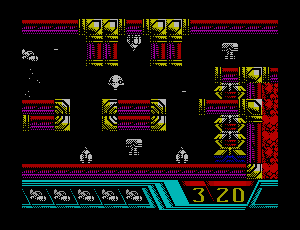 ** GAME CREDITS **
Idea and design of original game by
Jason Kelk – aka. TMR / Cosine.
Spectrum version coded by
Søren Borgquist – aka. Sokurah.
Spectrum graphics & inlay logo by
Craig Stevenson – aka. Redballoon.
Additional graphics by Simon Butler.
Johan Elebrink – aka. Brink.
128K Spectrum music by Spacefractal.
Inlay art by Oliver Frey.