Arcade Daze (C64)

Psytronik Software
in association with
ICON 64
 present
ARCADE DAZE!
 Now's your chance to re-live the classic times when you could go into your local arcade and throw some coins into the latest arcade machines! Featuring an authentic-looking 80's arcade to explore and 18 arcade machines to play! Insert token and get gaming!!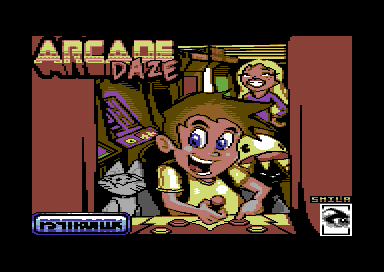 ARCADE DAZE will be available to buy as a COLLECTOR' S EDITION in a stunning full colour printed glossy box that contains the C64 game on 5.25" floppy disk with fantastic artwork by Trevor Storey. A Premium+ disk edition and Budget disk version of the game will also be available along with tape versions of the game. 
[Additional ARCADE DAZE items will also be available to buy separately].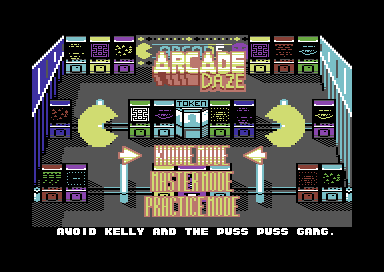 ** THE GAME ** 
Ahh, the local arcade. How many hours did we spend glued
to the screen and how many coins did we chuck into them?
But how many did you complete? Was there always the same
name at the top of the highscore you could never beat?
Welcome to Arcade Daze, the best arcade in town!
Can you be the new coolest kid in town and complete every 
Can you take the crown away from the legendary Kelly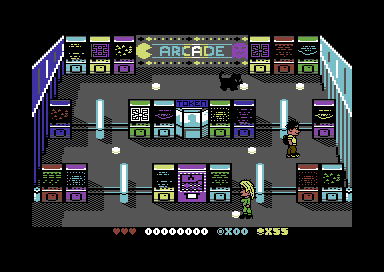 ** FEATURES ** 
· Detailed character sprites
· 
18 arcade games to play
· TheC64 Mini/Maxi compatible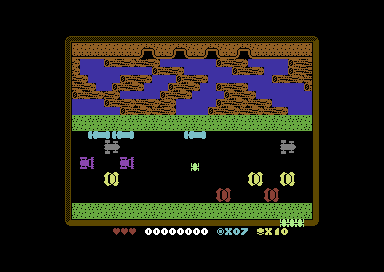 ** CREDITS ** 
Graphics and Game Design by
Additional Packaging Design by
Richard Bayliss & Martin Piper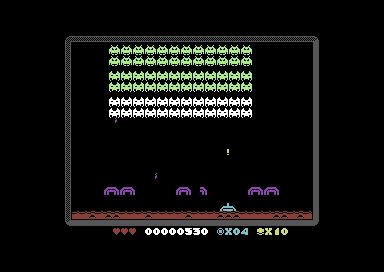 [CLICK HERE TO BUY THE DIGITAL DOWNLOAD FROM ITCH.IO!]