Majesty of Sprites (C16 + Plus/4)

Majesty Of Sprites is a stunning scrolling platform game for the Commodore Plus/4 and expanded C16, full of software sprites, gorgeous backgrounds, 13 huge scrolling levels, evil jumps to perform and 
diamonds and hearts to collect.  
The soundtracks for the game have been composed by 5tarbuck and Degauss, with an additional pair of tunes by Luca too (who also composed 
the superb Adventures in Time soundtracks).  Do not miss this incredible release that pushes the Plus/4 hardware to the limits!
* Requires 64K RAM expansion to work on a C16.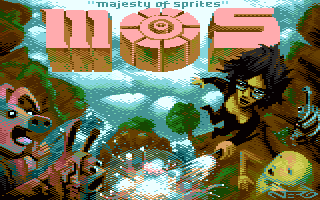 The game is available in two different formats for the C16 + PLUS/4.  The PREMIUM PLUS DISK EDITION of the game is presented with full colour double-sided artwork in a clear plastic disk case.  The BUDGET DISK EDITION features a 5.25" floppy disk which is presented in a full colour glossy disk-sleeve with a glossy disk label and printed instruction card.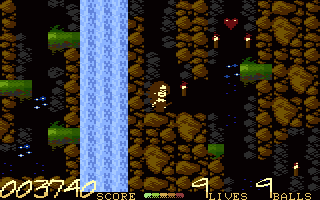 ** MAJESTY OF SPRITES STORY **
Help Kate through a mysterious journey in a world where fantasy never ends. Open the book to another world of beauty and finally unite the sisters!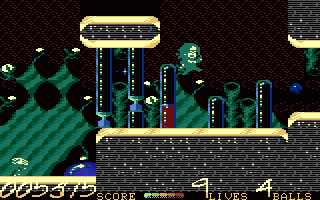 ** MAJESTY OF SPRITES FEATURES ** 
· Runs on a standard Plus/4 or expanded C16! 
· Superb presentation. 
· Amazing software sprites. 
· Massive scrolling maps to explore. 
· Gorgeous graphics. 
· Stunning soundtracks.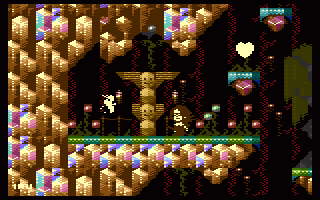 ** MAJESTY OF SPRITES CREDITS ** 
Created by: Stefan Mader (Mad) 
Graphics by: Rainer Mühr (Nero) & Stefan Mader (Mad) 
Additional Graphics by: Philipp Schweizer (Decca) 
Music by: Ronny Krueger (5tarbuck) 
Additional Music by: Ingo Jache (Degauss) & Luca Carrafiello (Luca) 
Packaging by: Jason Mackenzie (Kenz) 
Released by: Boyknecht (BKN)