Realms of Quest Quadrilogy Collection (VIC-20)

** AVAILABLE TO PRE-ORDER ON JAN 18th 2020! **

Currently being hammered and forged together deep in the fiery pits of Psytronik Software is the REALMS OF QUEST QUADRILOGY COLLECTION.  This beautifully presented glossy box set will contain the first four complete Realms of Quest games for the VIC-20 along with the bonus C64 game Ultimate Quest:Catacomb.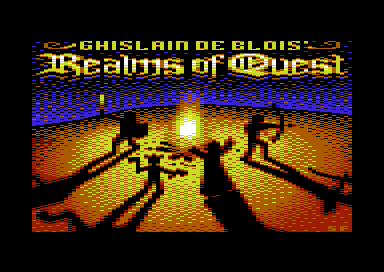 The
Realms of Quest Quadrilogy Collection
will be presented in a stunning glossy box featuring full colour artwork by renowned industry artist Oliver Frey.  The games will be presented on 2 x double-sided 5.25" floppy disks in full colour disk sleeves with vinyl disk labels.
COLLECTOR'S EDITION BOX CONTENTS:-
Realms Of Quest I (Anniversary Edition) - VIC-20
Realms Of Quest II (Anniversary Edition) - VIC-20
Realms Of Quest III - VIC-20
Realms Of Quest IV - VIC-20
Ultimate Quest:Catacomb (C64)
Professionally printed user manuals
Double-Sided A3 Artwork poster
Realms of Quest keyring
Glossy art card
RoQ Badge
Stickers
All of this for your Commodore VIC-20, a disk drive and 16K of expansion memory. 24K is recommended as it features reduced disk loading times, an improved 3D graphical perspective and game music.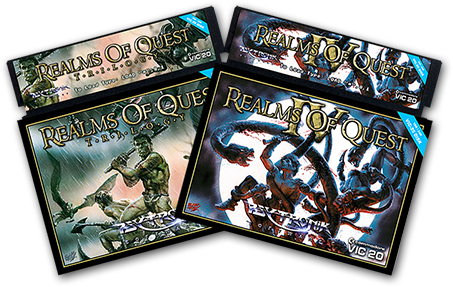 C64 Bonus:- Includes previously unreleased ULTIMATE QUEST: CATACOMB for the Commodore 64!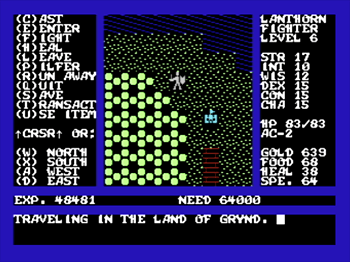 The C64 gets in on the action with ULTIMATE QUEST!

** AVAILABLE TO PRE-ORDER ON JAN 18th 2020! **
Check out the Realms of Quest fan site:
Rubygolem
Ruby's adventure's in the Realms of Quest III + IV