Sheepoid DX + Woolly Jumper (C64)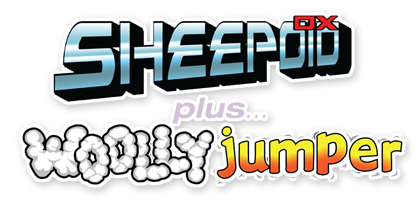 Psytronik Software
 in association with 
RGCD
 are proud to present 
SHEEPOID DX + WOOLLY JUMPER
 - A C64 twin-pack of games coded by Richard Bayliss. 
Sheepoid DX & Woolly Jumper
 are now available from Psytronik as a 
Premium C64 disk
 (presented in a clear plastic 5.25" case with glossy printed artwork), a 
budget C64 disk
 (presented in a glossy colour disk sleeve with full colour label) and on
tape
 (presented in a clear cassette case with full-colour glossy inlay).  The games are also available on C64 cartridge via our friends at 
RGCD
.
---
** SHEEPOID DX **
Planet Earth is under attack from Space Goats! To avert this threat we are sending two Sheepoid units onto their Mother-Ship. Use your Sheepoids to wipe out the strange alien threat and save the Earth from ungulate domination!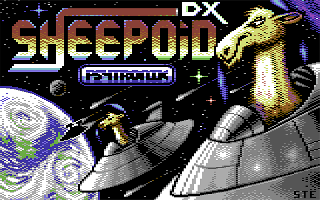 SHEEPOID DX
 is a specially enhanced version of the game that was originally released by Psytronik in 2011. It now features new graphics, an updated loading bitmap and enhanced gameplay.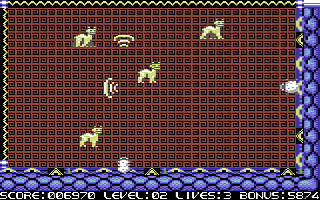 ** SHEEPOID DX CREDITS **
• Programming and concept : Richard Bayliss 

• Additional support : Georg 'Endurion' Rottensteiner 

• Graphics : Trevor 'Smila' Storey 

• Loading bitmap : Steve 'STE'86' Day 

• Music and Sound effects : Richard Bayliss 
---
** WOOLLY JUMPER **
Poor Pepito the sheep is lost in Mindspace! You must help him escape from this nightmare by guiding him through 16 levels guarded by Green Martians, Space Chickens and Wiggly Worms!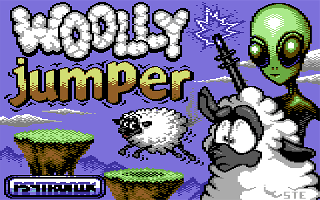 WOOLLY JUMPER
 is the full 64K version of the game Richard originally wrote for the RGCD 16K Cartridge Compo. It now features enhanced graphics by WEC and improved jump physics.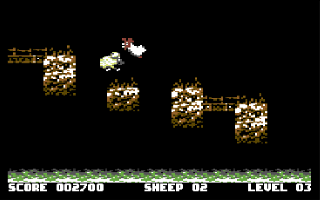 ** WOOLLY JUMPER CREDITS **
Programming and concept : Richard Bayliss 

Additional programming : Martin (Enthusi) Wendt (Jump physics) 

Graphics : Shaun Pearson 

Loading bitmap: Steve 'STE'86' Day 

Music : Richard Bayliss